A HELPING HAND IN TIMES OF CRISIS
With the help of TurnKey Suite, Monique Carter has weathered past crises. Click play to hear how TurnKey Suite is helping her thrive even in the misdst of the Covid-19 pandemic.
Covid-19 has upended the housing market almost overnight. With the sudden change, many agents have been left wondering how to cope, but housing has weathered economic storms before. While this storm came hard and sudden, smart agents will adapt and thrive.
We recently sat down veteran real estate agent, Monique Carter, to learn how she is handling the Covid-19 crisis. Monique has been a real estate agent for 25 years in one of the toughest markets in the U.S. She weathered the Dot Com bust and the Great Recession and managed to come out even stronger. This is her story.
About Monique
Monique S. Carter is President and C.E.O. of Carter and Associates Realty. She was also a former member of the board of directors for the Greater Metropolitan Association of Realtors (GMAR).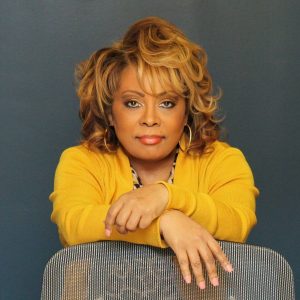 She has been a licensed real estate professional for 25 years and sold over 300 million dollars in gross revenue sales and has sold well over 3500 homes in her career. As a full-time Real Estate Broker specializing in Luxury Estate properties and short sale ventures, Monique has a vast clientele of Bishops and Pastors, Corporate Executives, Entrepreneurs, Celebrities, First Time Buyer and now Professional Athletes.
Prior to real estate, Monique worked as a Senior Supervisor and Regional Training Manager for McDonald's Corporation. In the corporate world, she learned the importance of discipline, goal setting, starting early and finishing late, and how to be structured while maintaining flexibility.
To learn more about Monique, visit her Facebook page.
References From the Interview
TurnKey Suite - Monique references her account manager, Gwen, throughout the interview. Gwen has been a TurnKey Suite account manager for several years where she manages Facebook advertising for real estate agents across the U.S. Click here to learn more.
HUD Homes (REO) - For information about selling real estate owned (REO) properties.
Interviewers
John Marshall, CEO of Home ASAP — John came to Home ASAP with a wealth of experience in business and finance. Before coming to Home ASAP, John served as EVP/CFO for Home 123 and EquiCredit Corp. He has also worked as Senior Vice President at successful companies like FIS and Everbank. John has an MBA from Harvard Business School, where he graduated with Distinction and a BSE in Mechanical Engineering from Duke University.
James Sparkman, Director of Sales & Marketing for Home ASAP — James helped lead the company's accelerated customer adoption and growth over the past several years. Before coming to Home ASAP, James worked with several real estate and healthcare start-ups in various stages as a growth hacker, kick starter and digital marketing director. James is a graduate of Jacksonville University.
Have Questions?
Contact Sales
Contact Customer Support